Addressing the Customer Demand:
Hollow Reduction Geared Motor with Enhanced Torque!

Hollow Shaft

Directly utilize the main feature of μDD Motor, which is the
hollow shaft.Of course, we also have single-shaft (solid shaft)
types of encoder

Low Gear Ratio

Focused on backdrivability and offer two gear ratio options:
1:3 and 1:9. Thanks to the high torque of the μDD Motor,
there ratios are practical

Compact Size
(Miniaturization)

By pinionizing the motor shaft, we have reduced the size.
MD-20 Series:+15㎜(ratio 1:3),+20㎜(ratio 1:9)
MD-40 Series:+21㎜(ratio 1:3),+27㎜(ratio 1:9)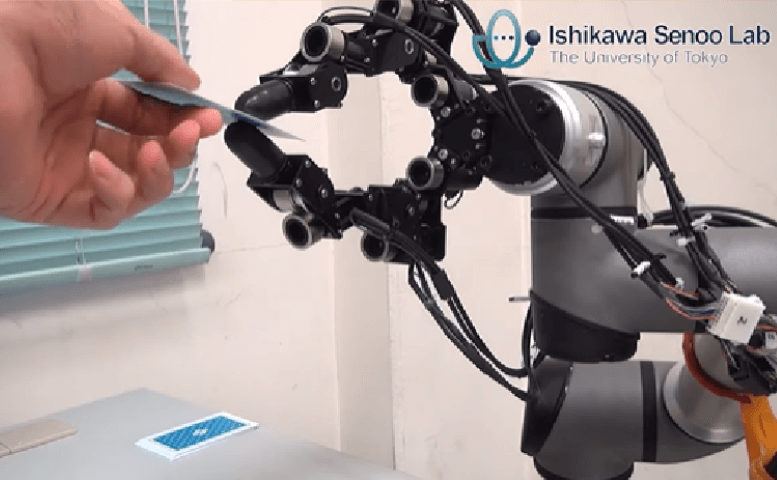 MagLinkage
Actuator that enables high-speed gripping while absorbing impacts, similiar to human capabilities. By taking an opposite approach to conventional robots, which control rigit actuators softly, we have achieved operations that were preciously deemed impossible

Client:Ishikawa Group Laboratory, University of Tokyo /     
Harada Laboratory, Osaka University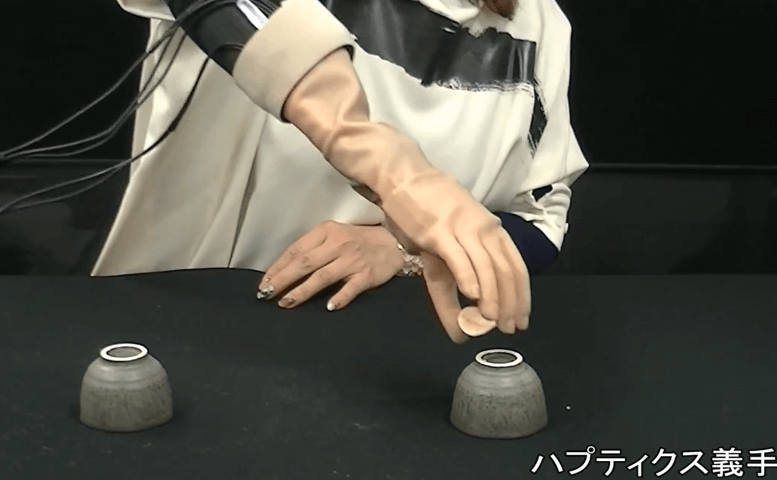 Real Haptic Prosthesis
A prosthetic hand that transmits forces bidirectionally between the hand and foot pedals,
providing a sense of touch. Unlike conventional myoelectics hands with ON/OFF movements,
this prosthesis allows precise adjustment of force.
Client:Nozaki Laboratory, Keio University
---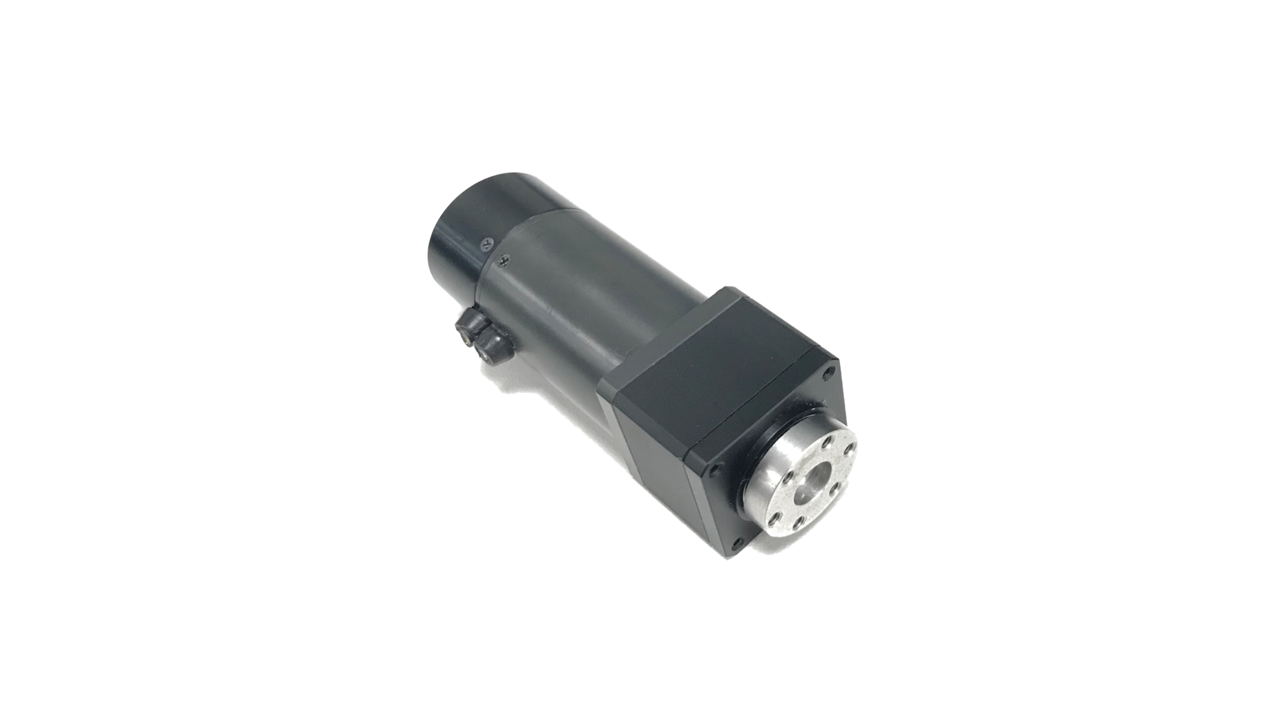 MDH-20 Geared Motor
World's smallest through-shaft servo motor.
Ideal for driving fingers and wrist of compact hands.
Phone:050-3183-0149
Operating Hours: Weekdays 9:00 AM - 5:30 PM
| | | MD-2018 | MD20×1/3 Gear | MD20×1/9 Gear |
| --- | --- | --- | --- | --- |
| Maximum Torque | N・m | 0.130 | 0.331 | 0.842 |
| Continuous Torque | N・m | 0.030 | 0.076 | 0.194 |
| Length | mm | 43.5 | 58.5 | 63.5 |
| Weight | g | 120 | 149 | 153 |
MDH20+1/3 Hollow Gear Motor (External Dimension)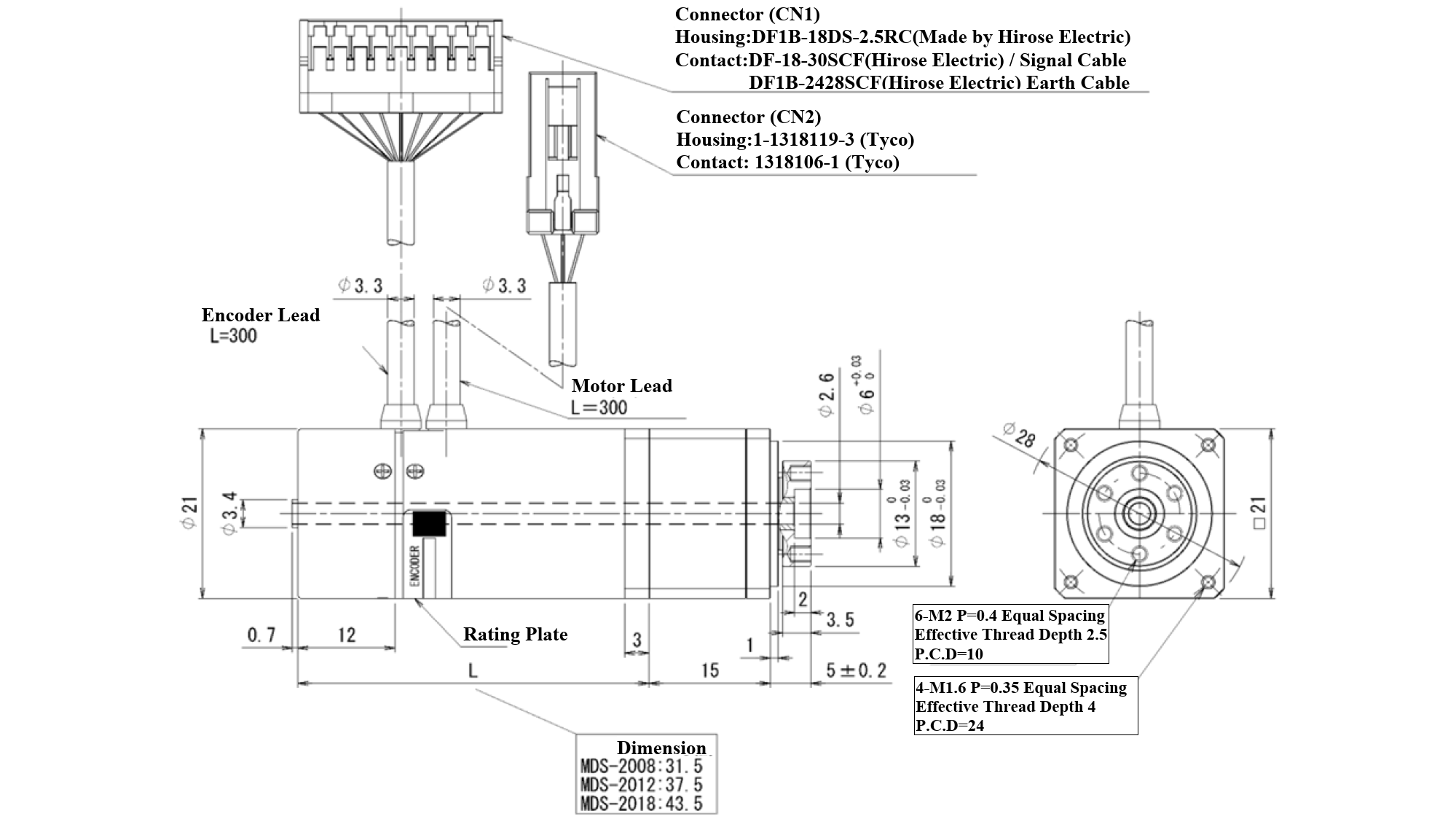 MDH20+1/9 Hollow Gear Motor (External Dimension)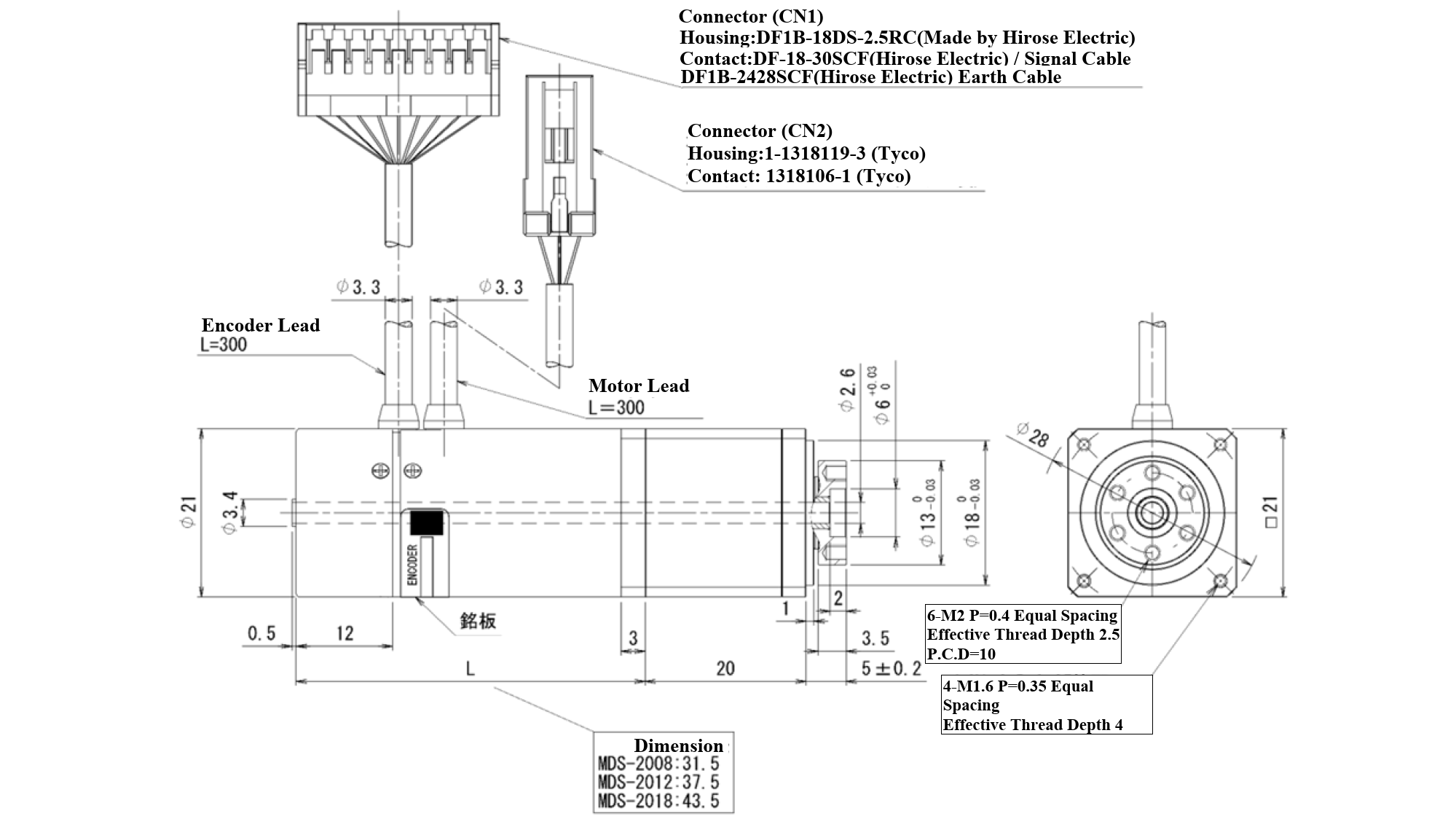 MDH-40 Geared Motor
---
Achieve both high torque and backdrivability
Ideal for driving fingers,wrist,and elbow of robot hands.
| | | MD-4018 | MD40×1/3 Gear | MD40×1/9 Gear |
| --- | --- | --- | --- | --- |
| Maximum Torque | N・m | 1.000 | 2.550 | 6.480 |
| Continuous Torque | N・m | 0.230 | 0.586 | 1.490 |
| Length | mm | 43.5 | 64.0 | 70.5 |
| Weight | g | 300 | 424 | 463 |
MDH40+1/3 Hollow Geared Motor (External Dimension)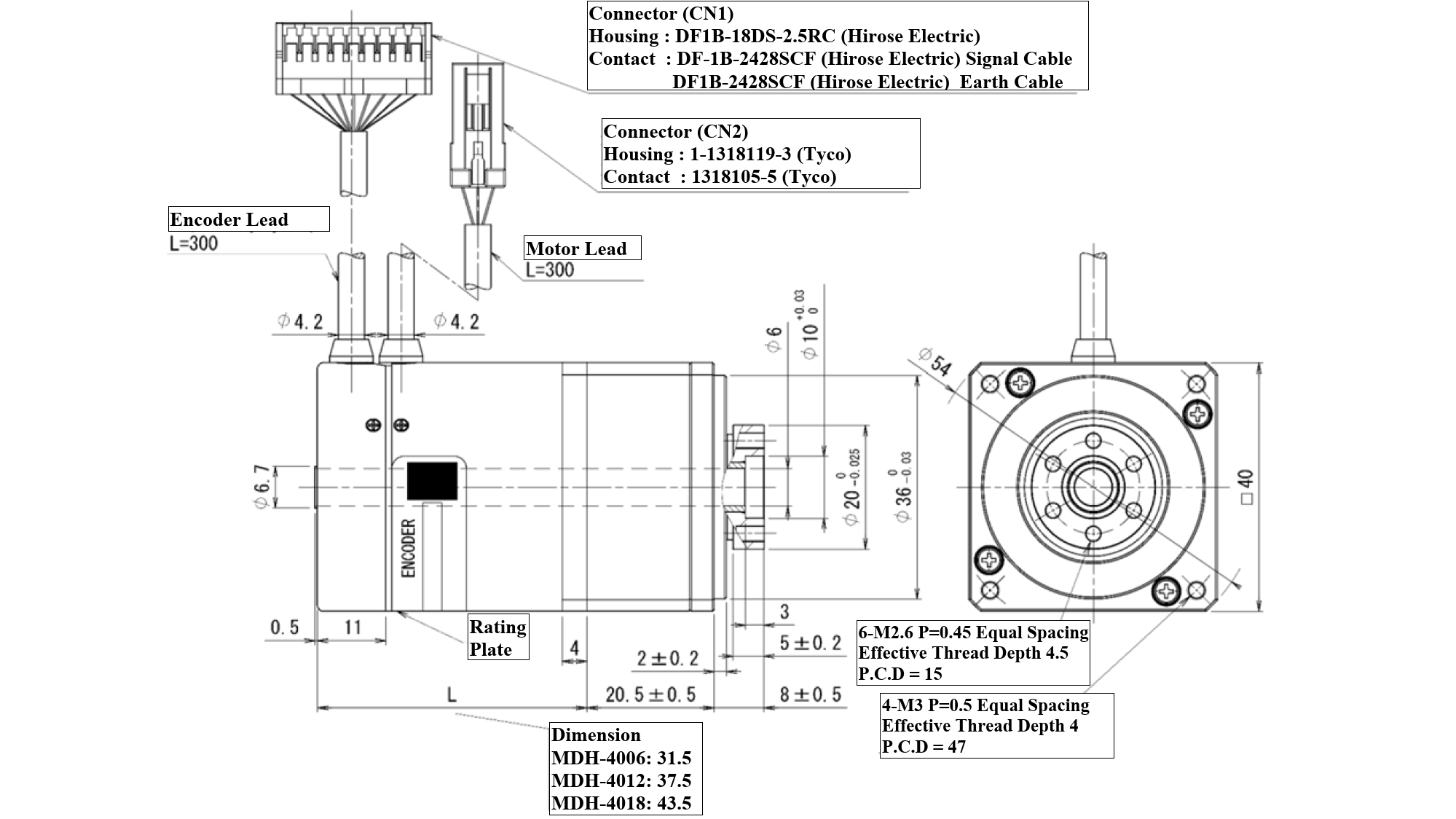 MDH40+1/9 Hollow Geared Motor (External Dimension)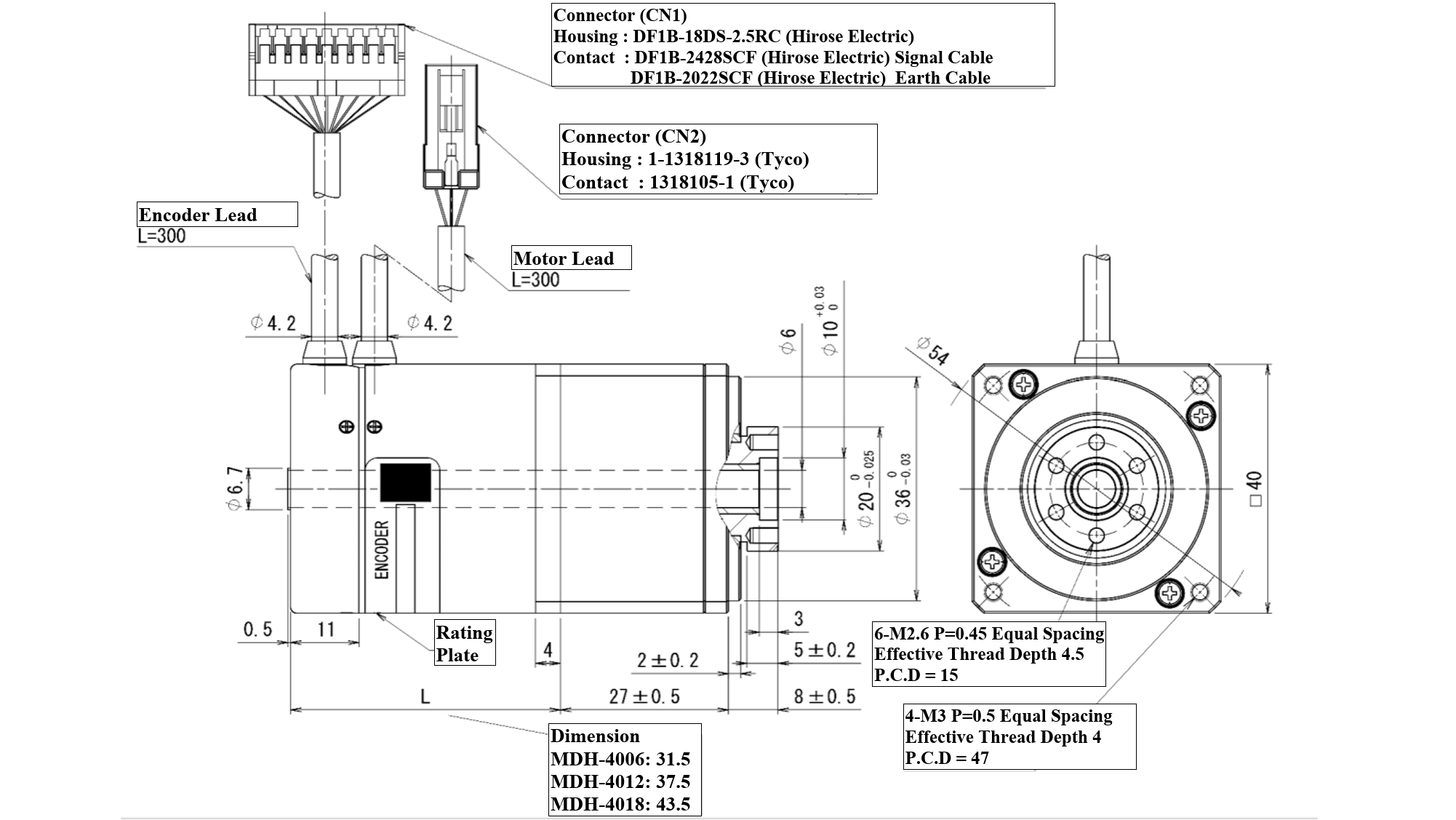 The Importance of Reduced Speed
Backdrivability
One of the significant advantages of using DD motors is backdriavility. As the gear ratio increases,backdrivability worsens,making it difficult to provide feedback on the load side`s condition. By reducing the gear ratio, it becomes possibles to provide feedback over a wide range, especially for small torque conditions.

What is Backdiravility?

Low-Inertia
While friction and efficiency can be improved through processing precision and deceleration methods, inertia momentum always comes into play. It significantly affects the motor`s responsiveness and acceleration/deceleration, leading to compromised agility in motion. By reducing teh gear ratio, it enables motor control with excellent responsiveness, including shock absorption and tactile
feedback.

Performing Shock Absorption Control at High Speed
[MagLinkage] Robot Hand
Unique
We have received numerous inquiries asking "Are there any gears that match μDD Motors?" Small
gears are readily available in the market, but they lack "Low Gear Ratio." This is because the added value of gears attached to motors has been high gear ratios and
low backlash. Gears that match the niche specifications of μDD Motors were also niche products themselves.

Due to the emphasis on the mentioned characteristics, please note that there is an approximate backlash of about 30 arc-minutes (approximately 0.5°). It may not be suitable for precision positioning applications.。

Robot Utilizing Low Gear Ratio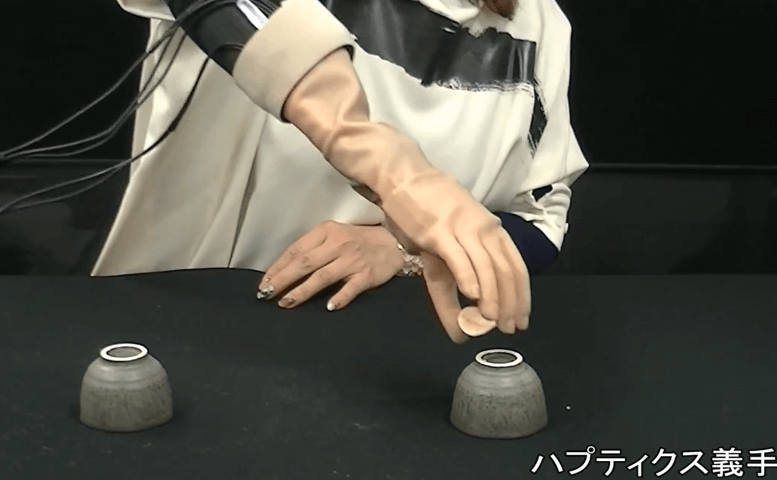 Real Haptics Prosthetic Hand
While providing torque equivalent to a human`s gripping strength, it takes advantage of backdrivability to enable high-preicision tactile feedback.
Please contact us if you require documents or sample.
Contact:Aoyagi
Mail:aoyagi@mtl.co.jp
【References】

Journal of Robotics Society of Japan
Backdrivability of Robots and Actuators (Yasukazu Suzumori, Okayama University)
https://www.jstage.jst.go.jp/article/jrsj/31/6/31_31_548/_pdf