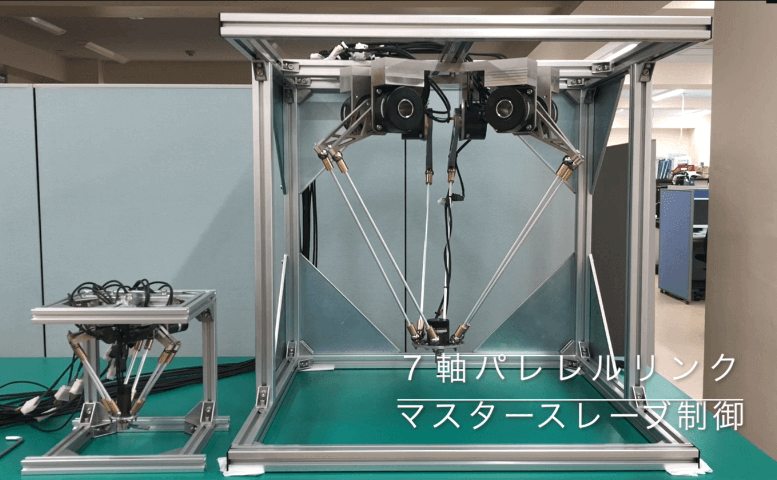 Master-slave with 7-shaft parallel link
We have made a parallel link robot with μDD motor.
It features a simple structure, low friction, and a light operation feeling.
This is an in-house demo machine.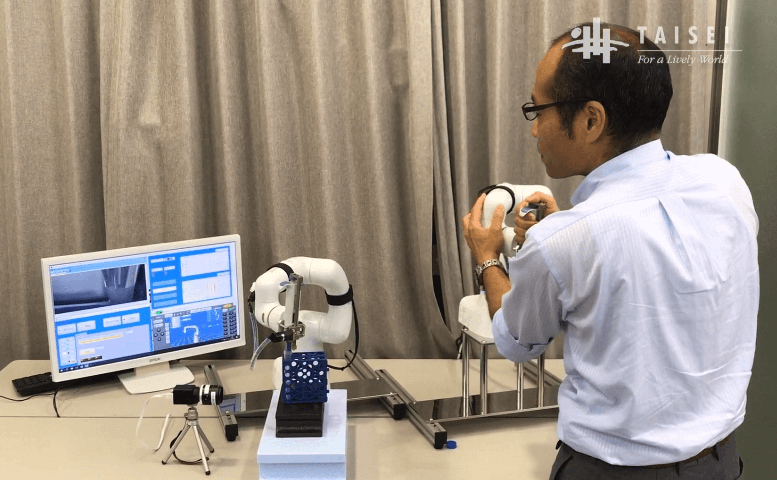 Remote control system for cell culture operation
Wireless and fine remote control of the pipette with tactile feedback is now possible.
Collaborative robots also work together as Master-slave.
User: Taisei Corporation