Master-slave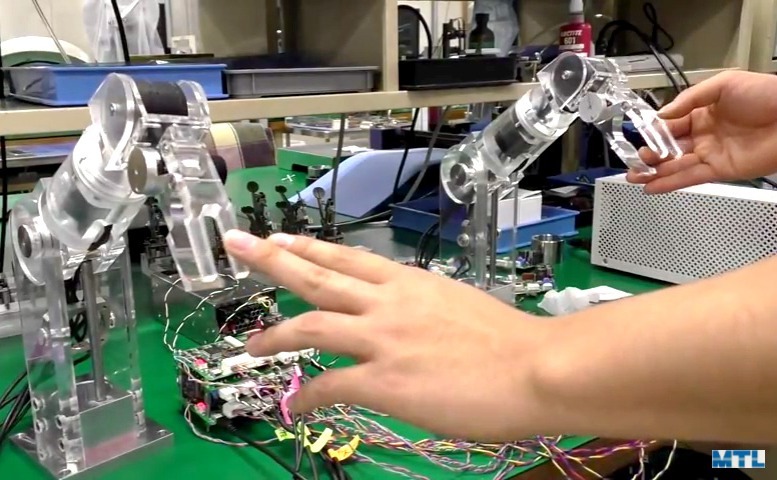 Master-slave with 3-axis robot arm
We have made master-slave arm with reaction force
feedback using only μDD motor and MC doriver.
This is an in-house domo machine.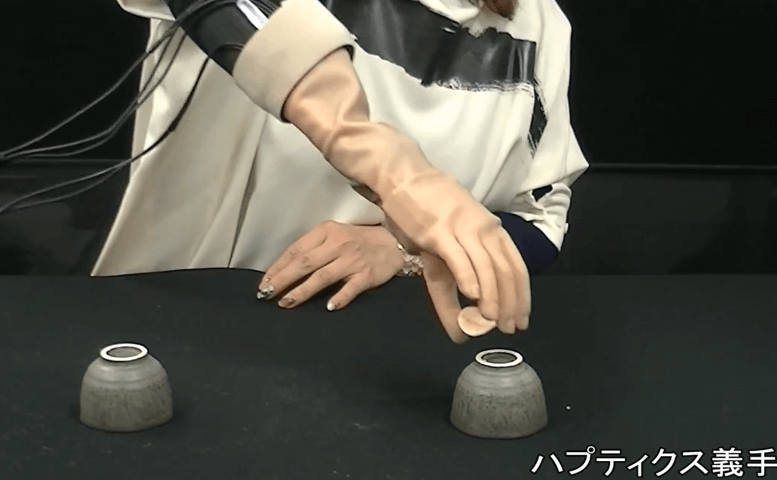 Real-Haptic artificial arm
It is an artificial arm that transfers force in both directions(Force-tactile transplantation) between the artificial arm and the pedal of the foot.
Unlike the ON / OFF operation with a myoelectric prosthetic arm, the exquisite force can be adjusted.
User:Nozaki Laboratory in Keio university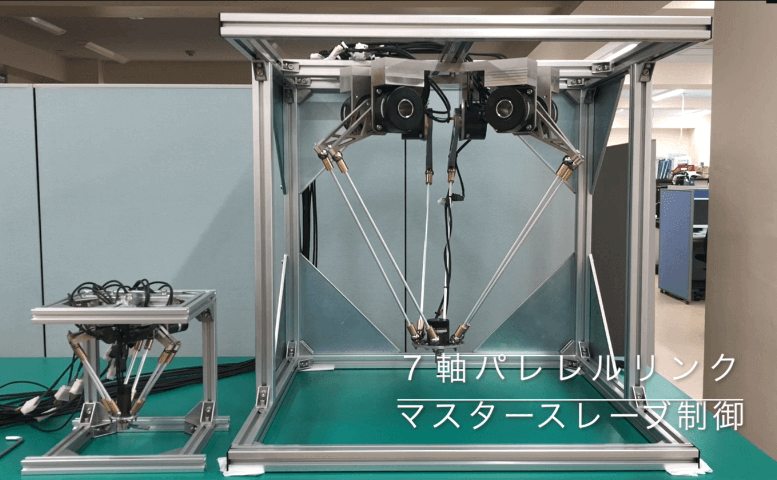 Master-slave with 7-shaft parallel link
We have made a parallel link robot with μDD motor.
It features a simple structure, low friction, and a light operation feeling.
This is an in-house demo machine.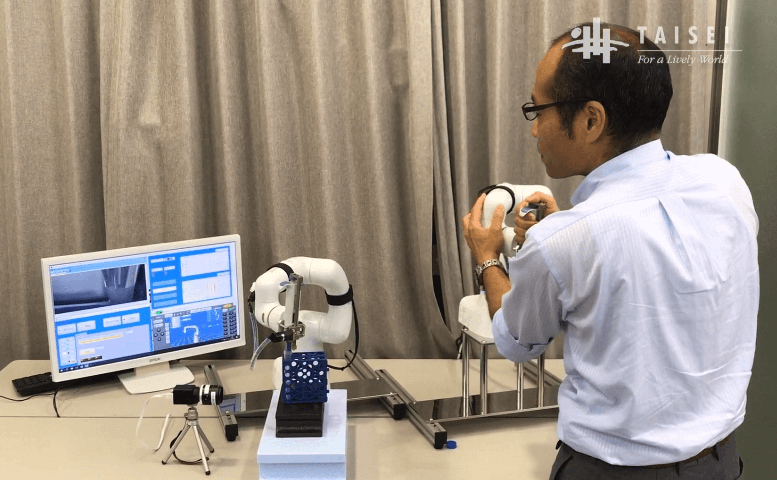 Remote control system for cell culture operation
Wireless and fine remote control of the pipette with tactile feedback is now possible.
Collaborative robots also work together as Master-slave.
User: Taisei Corporation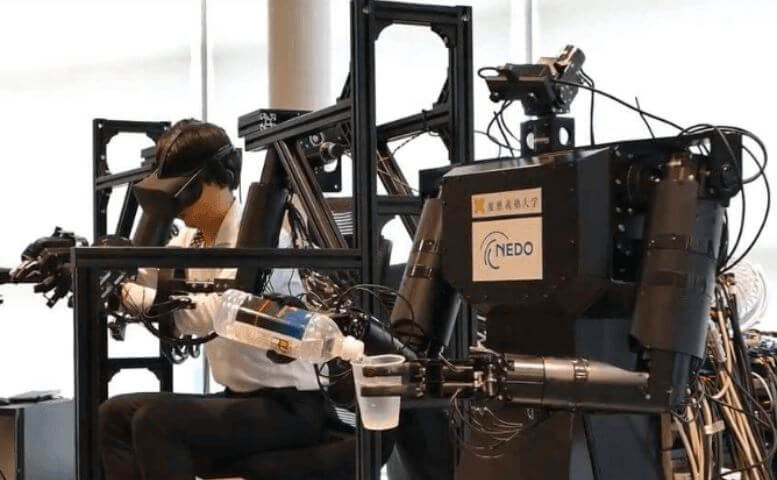 Double-armed robot that transmits bodily sensations "GP-Arm"
It can share force tactile and visual information with a robot in a distant place in real time.
In the future, it will become an avatar and be able to directly teach not only location information but also force adjustment and visual information.


User: NEDO(New Energy and Industrial Technology Development Organization)/ Keio University haptics Research Center/ Nozaki Laboratory in Keio University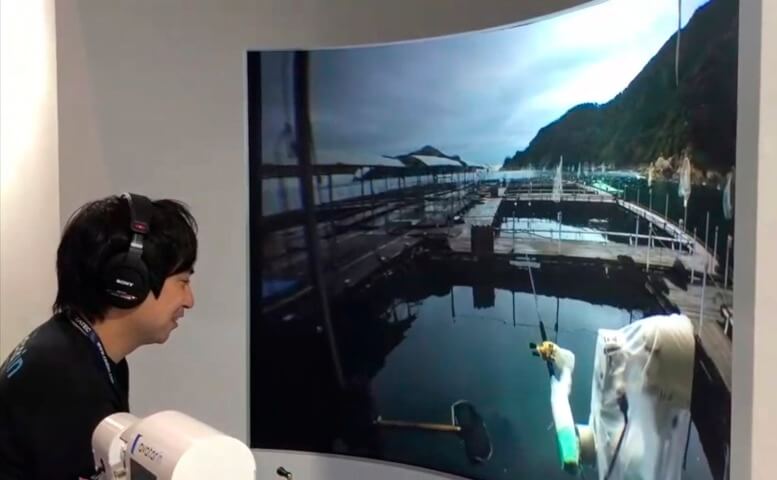 Avatar Fishing (Remote fishing experience)

Master-slave operation between Tokyo and Oita prefectures.
You can feel the tension of the fishing line and the winding resistance of the reel in real time, and you can experience Oita's famous sea bream fishing in Tokyo.
We are considering a service that will deliver the caught sea bream by airmail the next day.
User: Re-al Corporation
 
Robot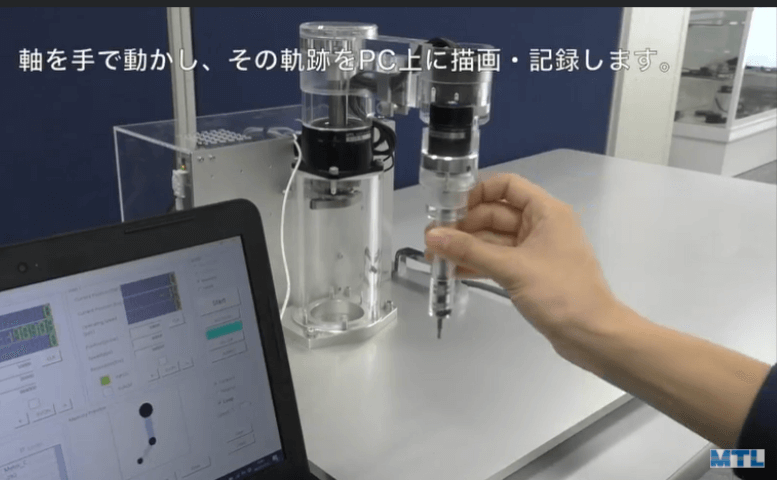 Simple SCARA(Selective Compliance Assembly Robot Arm): Directly teaching
Robots that coexist with humans are required to be "intrinsically safe" and "intuitive and easy". With the μDD motor, anyone can develop a small robot that can collaborate easily .

This is an in-house demo nachine.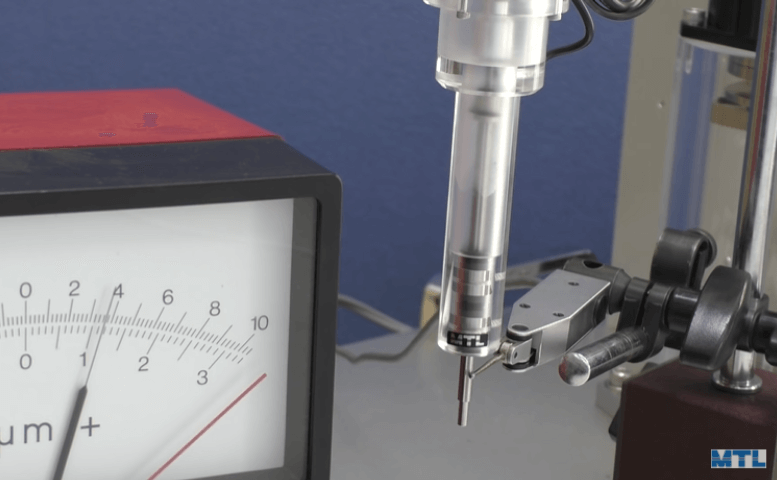 Simple SCARA(Selective Compliance Assembly Robot Arm): Repeatability ± 1 μm
Even with a robot that can be easily developed, a high-precision positioning SCARA with a repeatability ±1μm can be manufactured by using μDD motor.

This is an in-house demo machine.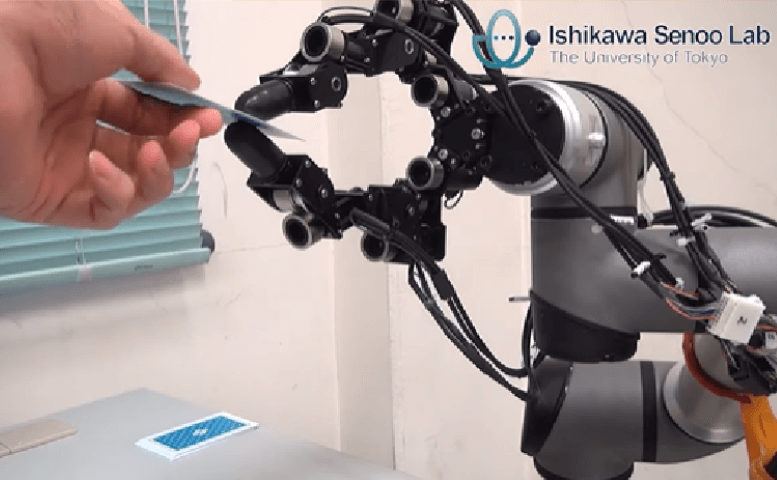 MagLinkage
It is a new actuator that enables high-speed grip while absorbing shock like a human being. By taking an approach that is the exact opposite of the conventional robot that controls a rigid drive source softly, it has become possible to perform operations that were not possible until now.

User: Tokyo University Ishikawa Group Laboratory /Osaka University Harada Laboratory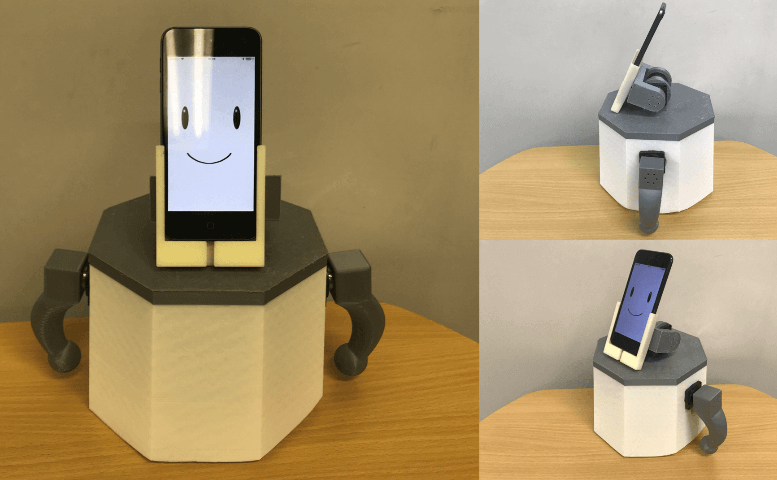 Quiet communication robot
This robot does not make any motor noise peculiar to the robot. The quiet robot can be used as a medicine reminder and sleep support for the elderly Since it does not interfere with sleep. μDD motor will solve the element "quietness" required for robots in the future.


User: Kubota Laboratory in Tokyo Metropolitan University


 
Device/Index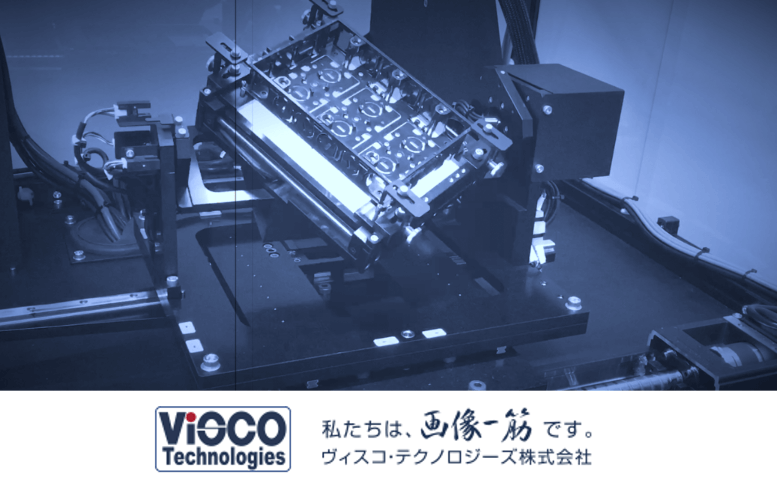 A multi-axis / a divided image capturing inspection system 「JIGEN」
If the device is operated intermittently at high speed with the aim of shortening the cycle time, the vibration of the device affects the optical system, making it difficult to perform highly accurate image inspection. A residual vibration is suppressed and high-speed positioning is possible by using μDD motor.


Provided by ViSCO Technologies Corporation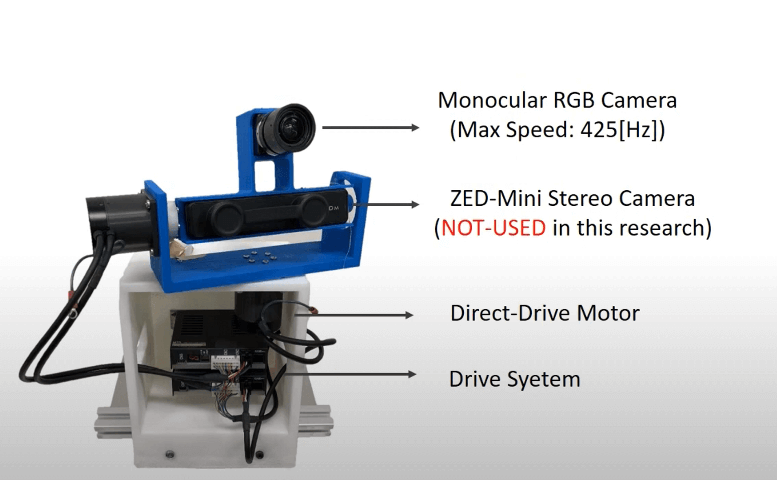 An active gimbal
It is a camera head that follows a subject moving at high speed. The gearless structure makes it possible to save the weight of the gears and improve acceleration. The time may come when the camera stand for teleworking will follow you at high speed.

Provided by Namiki Laboratory in Chiba University.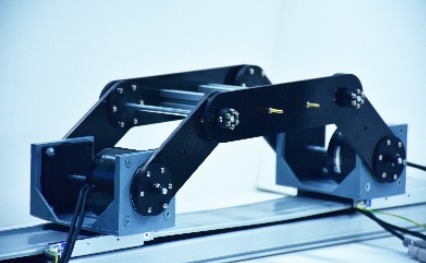 A sensorless mechanism for shearing force measurement.
A measurement and control of the torque is possible without a mechanical sensor by directly feeding back the current value of the motor and the position information of the encoder.The goal of this study is to automate an elderly care.

Provided by Igarashi Laboratory in Tokyo Denki University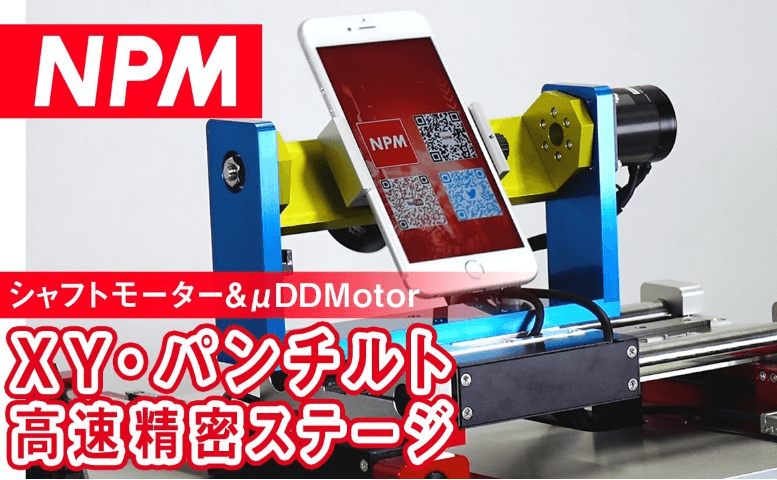 XY / Panning and Tilting High Speed Precision Stage
Direct drive linear shaft motor and μDD motor are used for both the XY axes and the panning and tilting axes to achieve high speed, precision positioning, and no backlash.
 


Provided by Nippon Pulse Motor Co., Ltd.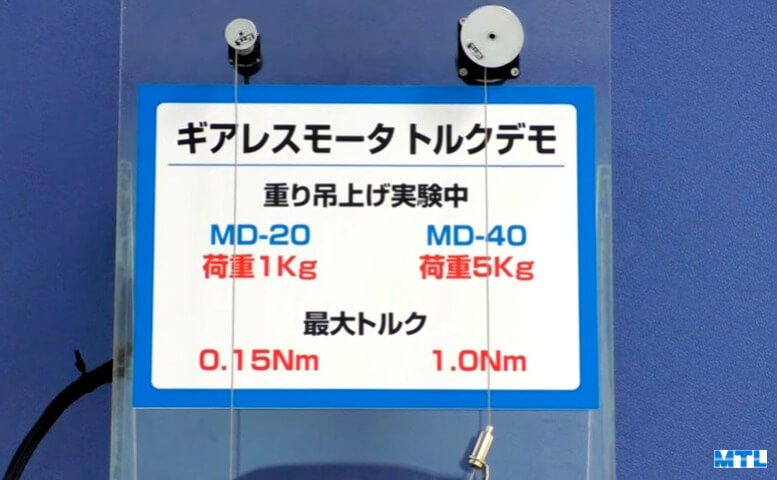 Weight lifting by μDD motor
The weight is being raised and lowered directly and simply by μDD motor.
It continue to show high torque and high load capacity for about 3 years, 7 days a week.
the acrylic base has rather begun to be cracked.
This is an in-house demo machine.


Click here for more product infomation
The product catalog is possible to be downloaded